TOYS FOR TOTS
Harvest Time serves as a Distribution Center partnering with Toys For Tots: an amazing program working together with the Marine/Navy Base in Miramar, which provides toys and gifts for families throughout San Diego County who would benefit at Christmas.
We're excited to help you sign-up and enroll your children ages 0-13 for the 2022 Christmas season!  All children must reside in San Diego County with legal guardian. Sign-ups began the 1st week of October, using Kid Contact Form. The deadline ha passed.  Parents,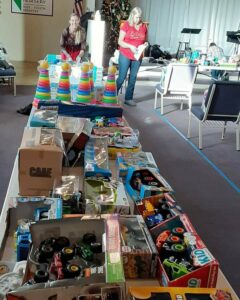 you can pick up the toys you signed up your family for Sunday, December 4 at Harvest Time Church.   We're praying for your family to be healthy, and experience the love Jesus Christ brings us all year 'round! Merry Christmas and God bless!