TOYS FOR TOTS
Harvest Time serves as a distribution Center partnering with Toys For Tots, an amazing program working together with the Marine/Navy Base in Miramar, which provides toys and gifts for families throughout San Diego County who would benefit at Christmas.
We are excited to help you sign-up and enroll children you know Ages 0-13. All children must be legally residing in San Diego County with Guardian. Sign-ups start the 1st week of October. The deadline to sign up kids for their toys is October 29. Please check the Harvest Time Facebook page for updated information.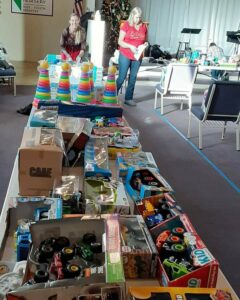 Pick-up date will be the first Sunday of December. at the church between 10am-12 pm. Please Contact Pastor Valerie for more details. We're praying for your family to be healthy, and experience the love Jesus Christ brings us all year 'round! Merry Christmas and God bless!